At Rising Ride Physical Therapy, we are a team of highly trained human body motion experts. Our team provides you with a comprehensive assessment of the strengths and limitations of your musculoskeletal system so that we can develop individualized plans of care to address your needs.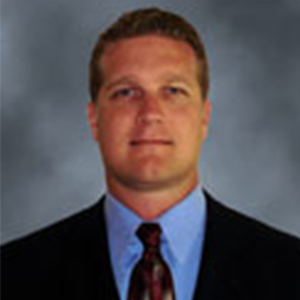 Kenneth I Tribit, MS, PT
Founding Partner
Ken graduated from the University of North Florida in 2001 with a Master of Science in Physical Therapy. Ken has worked in Sarasota since 2002 in a variety of settings from ICU, acute care, home health, to outpatient orthopedics.
Ken is certified to perform Functional Capacity Evaluations under the nationally recognized Isernhagen Work Well Systems method.
Ken is a former soccer U19 national champion, U20 national runner-up, and member of the University of Central Florida Division 1 men's soccer team.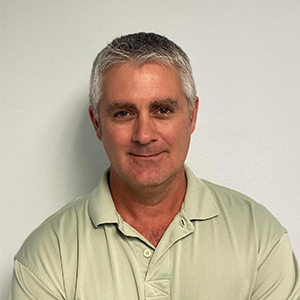 Justin Jordan, PTA
Partner
Justin Jordan has been a PTA since 1996. He began his career at Sarasota Memorial Hospital with a specialty in orthopedics.
He was born and raised in Niagara Falls, New York.
Justin has a wide knowledge of sport related rehab, as well as Aquatic Therapy. He attended a week long course with Aquatic Therapy and Rehab Institute in 2008 and is a current member. He is also a member of the APTA.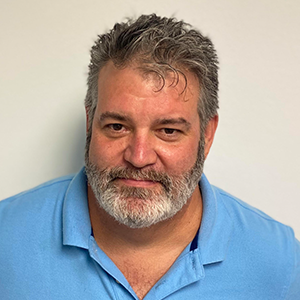 Greg Moore, PTA
Physical Therapy Assistant @Fruitville & Nokomis
Greg grew up in the Sarasota area and is a graduate of Booker High School. He played football at Plymouth State College in NH and is a former High School Football Coach at Booker High School.
After 20+ years in hospitality, Greg went back to school at State College of Florida and graduated with a degree as a Physical Therapy Assistant. He now has over 7 years of outpatient and rehab experience as a licensed PTA.
He continues to live an active lifestyle, enjoys playing golf and following local sports on all levels. GO TORNADOS!!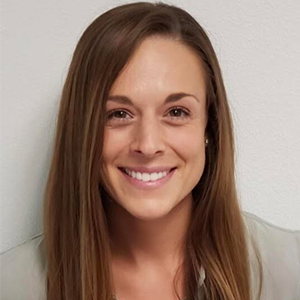 Ashley Darrow, DPT, AIB-VR
Clinical Director @South Venice/Englewood
Ashley was born in Rochester, NY, however, spent most her upbringing in the Florida sunshine. Ashley was recognized as a scholar athlete playing collegiate soccer, and earned a Bachelor's degree in Sports Medicine and Exercise Science from Belhaven University in 2014.
In 2019, she received her Doctor of Physical Therapy degree from Florida Gulf Coast University in Fort Myers, FL.
Ashley is a Certified Vestibular Therapist specializing in vestibular and balance rehabilitation, geriatrics, and fall prevention. She also has specialty in orthopedics for conservative and post-operative treatments. She is currently working on her Orthopedic Certified Specialist certification.