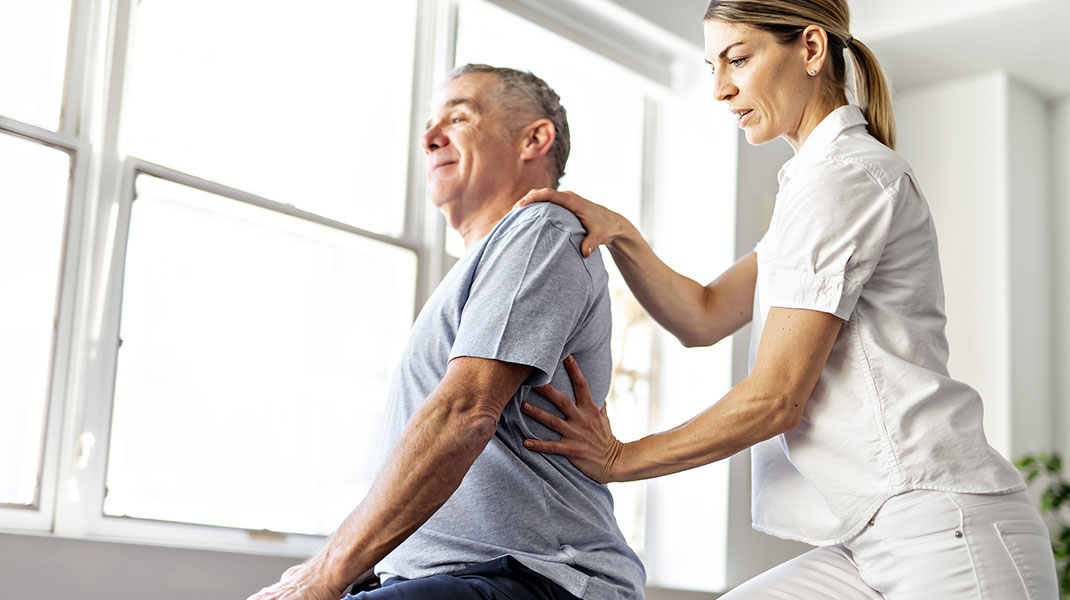 Physical Therapy for Back Pain
At Rising Tide Physical Therapy, we can help you get relief from back pain. Back pain is one of the most common reasons people go to the doctor or miss work, and it is a leading cause of disability worldwide.
Typically, back pain is chronic in nature and can affect people of all ages, including adolescents. Unfortunately, back pain can also be felt in the neck, arms and legs; making it almost unbearable.
Symptoms of Back Pain
We see more individuals for back pain treatment in our clinics than any other condition. Some of the most common symptoms of back pain include, but are not limited to:
Extreme discomfort in the upper and/or lower back area
Muscle spams
Sharp pain in the upper and/or lower back area
Soreness and/or stiffness
Pain while sitting and/or standing for long periods of time
Reasons for Back Pain
Back pain is a complex ailment and many factors can be associated with it. As complex as back pain is, some possible reasons for back pain include:
Broken or fractured bones
Herniated discs
Osteoporosis
Poor posture
Weak core muscles
Scoliosis
Slipped vertebrae
Spinal stenosis
Cervical stenosis
Lumbar stenosis
Radiculopathy
Treatment
Fortunately, you can take measures to treat and prevent most back pain episodes. There are therapeutic exercises, electrical stimulation treatments, along with learning proper body mechanics to heal from your back pain. Our team has advanced capabilities in orthopedic manual therapy, strength and conditioning, and rehabilitation. This enables us to treat a wide range of clinical diagnoses that may be affecting the back. We will work with you to develop a an individualized treatment plan and home exercise program tailored to your unique needs.
Schedule a Back Pain Assessment Today
At Rising Tide Physical Therapy, our experienced therapists are experts in how the body moves. We can help lift you up out of your pain and debility to get you back to life without pain medication or the need for surgery.  
Remember with Direct Access, you don't need a prescription from your doctor. Contact one of our Rising Tide Physical Therapy locations today to schedule your assessment.
GET RELIEF NOW
Schedule a Visit