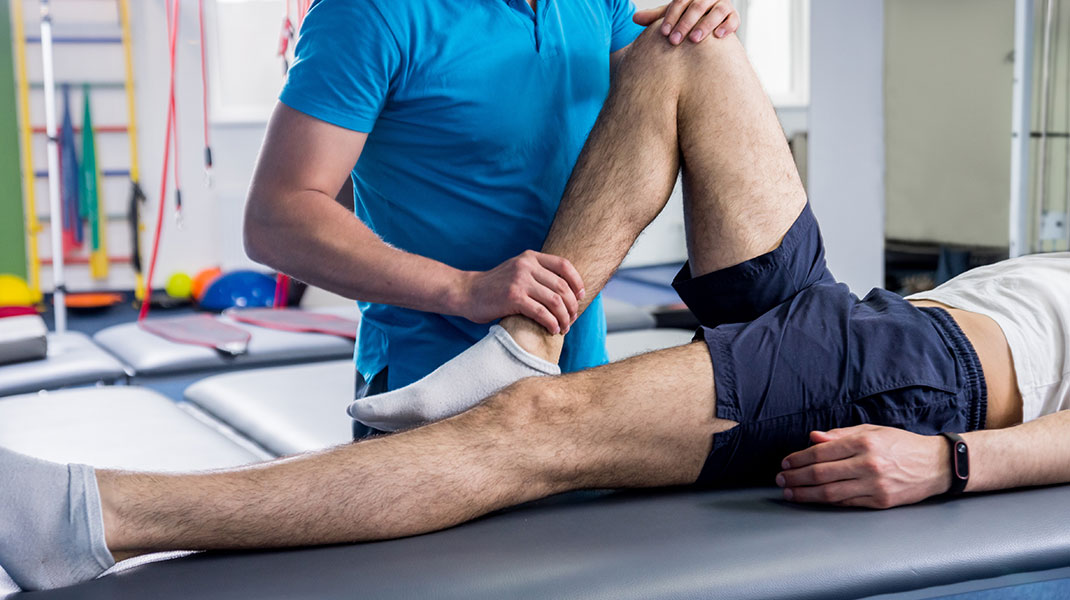 Physical Therapy for Foot & Ankle Pain
Let's face it, our feet bear the brunt of just about everything we do in our daily lives. They absorb the shock and impact of each step, stumble, jog, or running stride we take on a daily basis. So when pain in the foot or ankle presents itself it can be agonizing and affect your quality of life.
Symptoms of Foot & Ankle Pain
Foot and/or ankle pain is a common ailment for walkers, runners, athletes, and individuals who wear shoes without proper support. Common symptoms for foot and ankle pain include:
Pain in the arch of the foot
Burning sensation
Bruising
Swollen feet
Throbbing in the foot or ankle
Weakness in the foot or ankle
Trouble standing or walking up stairs
Heel pain
Pain when standing or walking
Reasons for Foot & Ankle Pain
The cause of foot and ankle pain can be widespread. One of the most common reasons for developing foot and ankle pain is due to an ankle sprain or plantar fasciitis. Possible reasons for foot and ankle pain include but are not limited to:
Sprained ankle or foot
Tendonitis and/or ruptures (achilles, peroneal)
Bunions
Plantar fasciitis
Fractures
Heel spurs
Neuromas
Stress fractures in the foot
Bursitis
Gout
Flat foot
Metatarsalgia
Morton's Neuroma
Neuropathy
Osteoarthritis
Rheumatoid Arthritis
Relief from Foot & Ankle Pain
Fortunately, you can take measures to get relief from foot pain. If you suffer from mild foot pain, it may be improved with stretching and wearing more comfortable or supportive shoes. There are many treatments and therapeutic exercises that can help you learn the proper body mechanics to improve your strength and range of motion while reducing your pain.
Schedule a Foot & Ankle Pain Assessment Today
When patients come to Rising Tide Physical Therapy for relief, we meticulously examine the foot and ankle to determine the source of the pain. We then work together to develop an individualized treatment pain specific to your goals, abilities, and lifestyle.
Our experienced therapists are experts in how your body moves and can help you get relief from pain without the need for pain medications or surgery.
Remember with Direct Access, you don't need a prescription from your doctor. Simply call one of our physical therapy clinics today and make an appointment.
GET RELIEF NOW
Schedule a Visit