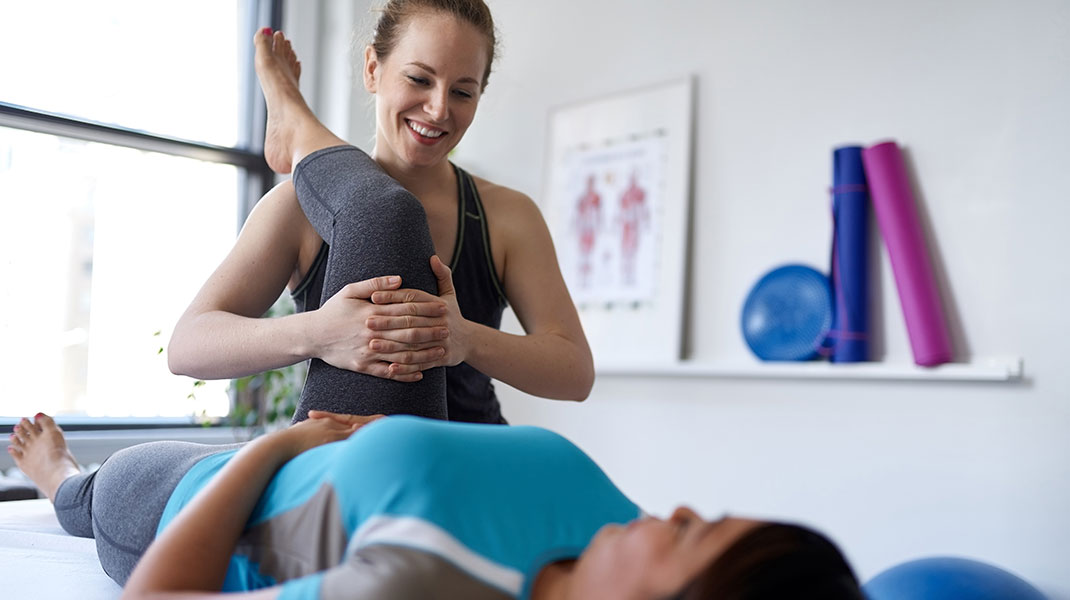 Physical Therapy for Knee Pain
Knee pain is very common and affects almost all of us at some point in our lives. Both chronic and acute knee pain can make simple daily tasks like sitting, standing, walking, getting in and out of the car, or climbing stairs difficult.
Symptoms of Knee Pain
Where you actually "feel" knee pain can change depending on the area that sustained damage or strain. Locating the exact spot of your knee pain will help in diagnosing the root cause and appropriate therapy techniques to best help you from further injury. Some common signs and symptoms of knee pain may include:
Fluid in the knees
Pain in the kneecap
Pain in the back of the knee
Pain on the inside and outside of the knee
Swelling in the knee
Stiff, tender or weak knees
Reasons for Knee Pain
Injury, strain, or repetitive motion can often be the cause of knee pain and many symptoms can result from excess swelling forming in the knee joint. Other possible causes of knee pain may include:
Patellofemoral Pain Syndrome (aka runners knee)
Patellar tendonitis (aka jumpers knee)
Tendinitis
Bursitis
Dislocated knee
Iliotibial Band Syndrome
Baker cyst
Chondromalacia patella
Meniscus tear
ACL tear
Osteoarthritis
Rheumatoid arthritis
Torn ligaments
Bone tumors
Relief from Knee Pain
Fortunately, you can take measures to prevent and get relief from knee pain. There are many treatments and therapeutic exercises that can help you learn the proper body mechanics to improve your strength and range of motion while reducing your pain. 
Schedule a Knee Pain Assessment Today
Active individuals who come to Rising Tide Physical Therapy for their knee pain want it resolved as quickly and painlessly as possible. Our goal is to get you back to living your life pain free and without interruption. By pinpointing the exact location of your knee pain, we can diagnose the cause and create an individualized treatment plan just for you.
Our experienced therapists are experts in how your body moves. We know how to help you get relief from pain without the need for pain medications or surgery.
Remember with Direct Access, you don't need a prescription from your doctor. Contact one of our physical therapy clinics today to schedule a knee pain assessment.
GET RELIEF NOW
Schedule a Visit