The Role of Physical Therapy to Avoid Surgery and Pain Medication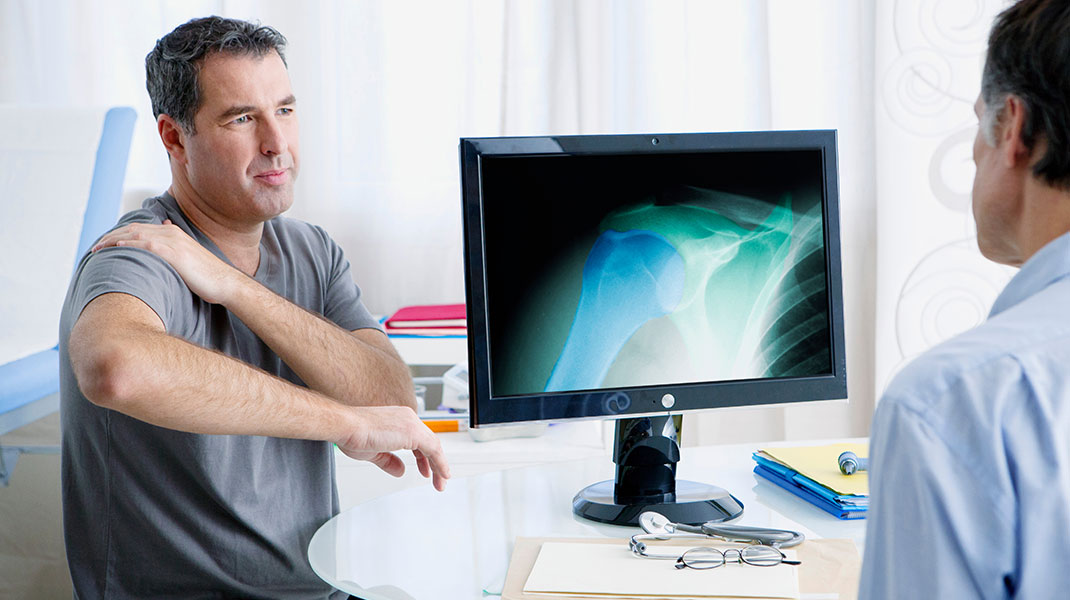 The rotator cuff consists of four muscles that when working together help to stabilize the ball within the socket of your shoulder joint, allowing you to lift your arms above your head.
It is documented that millions of people seek medical care every year because of a rotator cuff problem. The prevalence of shoulder pain in the US has been reported to be between 2.4% to 26% of the population at any given time. One study found asymptomatic partial and full-thickness rotator cuff tears to occur in 4% of individuals less than 40 yrs of age and in more than 50% of individuals over 60 yrs of age.
Rotator Cuff Tear Symptoms
Pain from a rotator cuff tear or tendinitis can range from very sharp with activity to a dull tooth ache like pain at night. The most most common symptoms of a rotator cuff tear include:
Recurring or worsening pain, especially with certain activities
Pain when sleeping, especially on the injured side
Grating or cracking sounds when moving the arm
Decreased range of motion or movement of the shoulder/arm
Muscle weakness.
What Causes Rotator Cuff Injury?
Rotator cuff injuries are most often caused by injury and/or degeneration. Injuries to the rotator cuff may happen suddenly when falling on an outstretched arm. They can also worsen over time due to repetitive activities, or be caused by aging and degeneration of tissues.
Rotator Cuff Tear Treatment
Its important to find a physical therapist who knows how each muscle of the rotator cuff is functioning during prescribed therapeutic exercises to help restore your function without pain. Frequently, muscle imbalances can be restored by a knowledgeable physical therapist improving your symptoms without pain medication or the need for surgery.
Our skilled physical therapists will conduct a full shoulder assessment and then work with you to develop an individualized treatment plan for your recovery. Treatment may include a variety of modalities including: therapeutic exercise, ultrasound, and home exercises that are easily accessible in our online patient portal.
Call us today or fill out our contact form to schedule a visit now!
GET RELIEF NOW
Schedule a Visit